Automatic outbound call solution (marketing)
---
---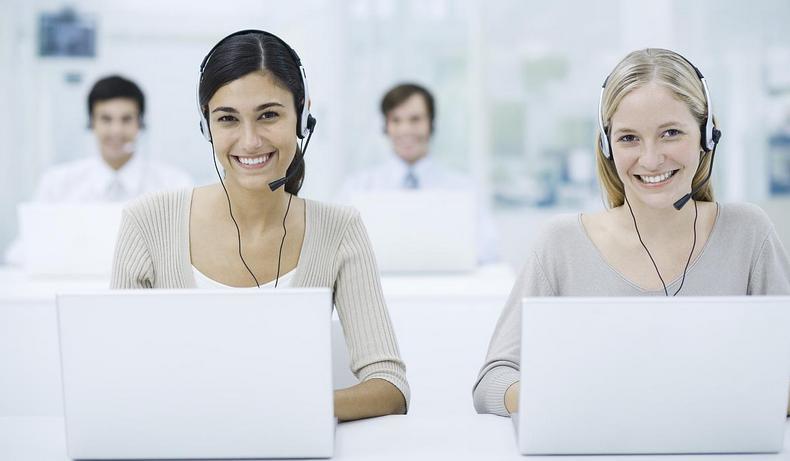 One,System Background
The telephone is an indispensable business tool for any company. Whether the company's marketing is through traditional media or through new media such as the Internet, TV, and mobile phones, customers must use the phone to understand the company. to solve the actual situation. Traditional enterprise telemarketing is to use ordinary telephones, and salesmen dial numbers one by one. The work is repetitive and complicated, and the efficiency is low.
How to let customers increase their understanding of the company through the phone? How to improve customer service and enhance customer trust in the company through telephone calls? How to improve the efficiency of telemarketing? At present, almost all multinational companies have established global call centers, 90% of large domestic enterprises have also established their own enterprise call centers, and small and medium-sized enterprises are also rapidly developing call centers. An important symbol of corporate image.
For salespeople who frequently need to communicate with customers, the key to success depends on whether they can communicate with customers and colleagues quickly, reliably, economically and efficiently. So, can the call center system realize these demands?

2. System Overview
Andnbsp; It is an integral part of the modern customer service center system based on CTI technology.
Shenou has developed a set of telephone outbound marketing system based on the needs of market customers and integrated the needs of different enterprises in various industries. Tailor-made smart phone marketing solutions for major channel enterprises. The system supports outbound task setting, CRM customer data management, statistical analysis reports, etc., realizes speed dialing, automatic outbound calls; automatic recording and saving of calls, customer data management, order management, Incoming call pop-up screen customer information, IVR voice navigation settings, detailed traffic statistics, real-time monitoring, employee phone volume statistics, accurately grasp the sales dynamics of each salesperson, greatly improve the efficiency of telemarketing, reduce enterprise sales costs, and facilitate management Personnel conduct business assessments on sales representatives. At present, it has been successfully used in hotels, e-shopping, e-sales, communications, tourism, logistics, government, securities, automobile 4S and other industries.
Automatic outbound is Compared with manual outbound calls, the traditional manual dialing is changed to automatic dialing by the system. There are three types of calls made by the outbound call system: preview type, forecast type and reservation type.
1. Preview dial
The system first connects to the agent and then dials the customer number. After waiting for the connection process, the operator can talk to the customer, or give up due to reasons such as busy line, no answer, empty number, line failure, etc.
2. Predictive dialing
Predictive dialing automates the entire process, where a computer selects a customer to dial and initiates the call. All invalid calls: such as busy tone, no answer, and machine answering will be skipped, and the operator will not be answered. If the customer answers, the call will be quickly transferred to an operator. If for some reason: busy, no one answers, the call cannot be sent to the operator, put the number into a new contact list and wait for the appropriate time to dial.
Predictive dialing uses complex mathematical algorithms that take into account factors such as the number of phone lines available, the number of operators available, the probability that the desired agent cannot be reached, etc. Predictive dialing often sends out more calls than the operator handles, which saves the operator a lot of time for checking numbers, dialing numbers, and waiting for the ringing ring, thereby greatly improving efficiency.
3. Reserved dialing
Customers are required to participate to a certain extent, through corporate homepages, telephones and other peripheral means, artificial seat methods, customer-defined services required, and communication means of delivery. According to the customer's reservation request, the system sends the information required by the customer to realize the service.
3. System functions
The main functions of the automatic outbound call system:
The call center system automatically executes call tasks, and at the same time records and counts the results of calls. Automatic outbound calls are mainly used in the early marketing of enterprises, the automatic voice notification of advertising marketing calls, and the late payment reminder system and other services.
l As shown in Figure 1-1, batch outbound call task configuration, outbound call operation type, and batch import of customer numbers
---
automatic outbound,solution